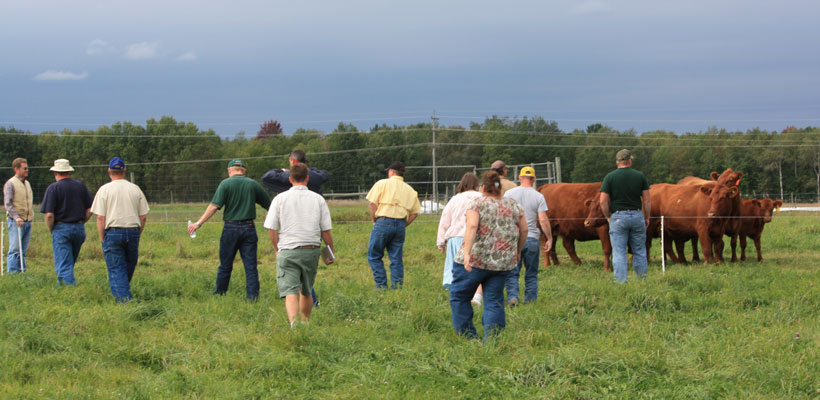 Jan. 2019 – Silvopasture Train The Trainer Introductory Workshop. The goal of this event is to provide agricultural, forestry and natural resource professionals in the state of Michigan with the opportunity to receive professional development opportunities related to agroforestry.  The workshop is offered at two sites.

Jan. 23, 2019 – Mid-Michigan Community College Cafeteria, Harrison, MI
Jan. 24, 2019 – Upper Peninsula Research & Extension Center, Chatham, MI.
Jan-Feb, 2019 – Field Crop Management Update – Join MSUE at its new winter meeting series covering crop rotations, variety selection, nutrient and water management, soil improvement, marketing and more. Preregistration is required. For schedules and registration at individual sites, go to the link for each site.
Mar. 5, 2019 – Great Lakes Forage & Grazing Conference, St. Johns, Michigan. This year's theme is Mixing Forages for Sustainability with keynote speaker Dr. Ray Smith from the University of Kentucky. Click here to register as a participant or exhibitor/sponsor. Contact Kim Cassida (cassida@msu.edu) for more information.
ARCHIVES of Past Forage Programs
2015 Great Lakes Forage & Grazing Conference,  March 12, East Lansing, MI
2015 Ag for Tomorrow Conference, March 10, Escanaba, MI
2015 Winter Field Crop Meetings