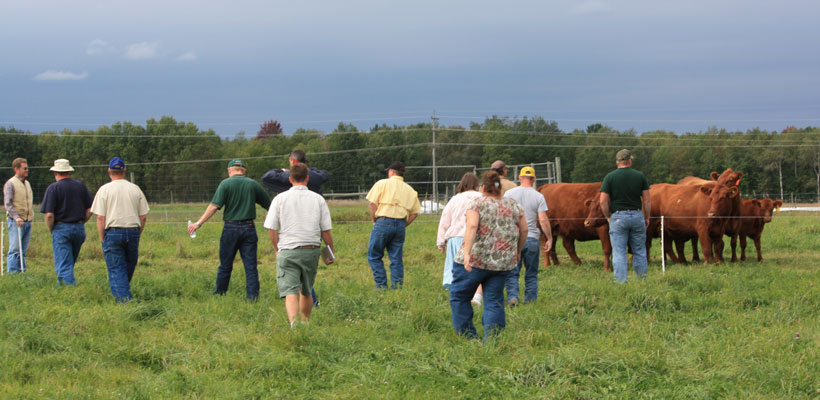 The COVID19 pandemic has necessitated changes to MSU Extension programming. Face-to-face programming is mostly on hold for the immediate future. However, your MSUE Forage and Grazing Team is still on the job (from home) and is working hard to create new online programming.
October, 2020 – MSUE Virtual Beginner Grazing School, 7-8:30 pm every Tuesday and Thursday evening in October.  Since we cannot do a face-to-face school in 2020, we have converted our content to a temporary online version.  Click here to register.  Registration deadline is Oct. 5. For more information on the virtual course, contact Kable Thurlow by phone at (989) 426-7741 or by email at thurlowk@msu.edu

.

Jan. 2021 – American Forage & Grassland Conference, Savannah, Georgia. Watch the AFGC website for details.
Spring 2021 – MSUE Online Hay School. This new course will address how to get started or improve your skills in hay production and marketing. Watch this site for details.
ARCHIVES of Past Forage Programs
2016 Ag for Tomorrow Conference, March 8, Escanaba, MI
2015 Great Lakes Forage & Grazing Conference,  March 12, East Lansing, MI
2015 Ag for Tomorrow Conference, March 10, Escanaba, MI
2015 Winter Field Crop Meetings