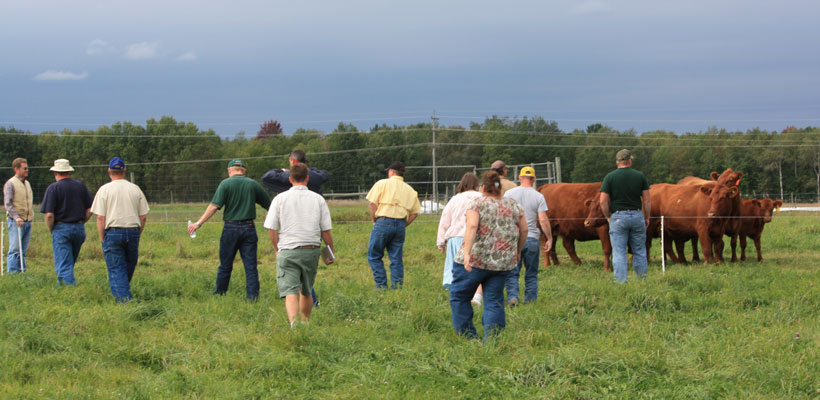 July 26, 2019 – MSU Agriculture Innovation Day – Focus on Precision Agriculture that Pays, East Lansing, Michigan. Free, all day. For more information, click here.
July 31, 2019 – MSU Forage Research Field Day, East Lansing, 9 am to 2 pm.  Join us for a field tour featuring current MSU forage research including alfalfa management, interseeding alfalfa in corn, emergency forages, precision ag tools, and corn silage mycotoxins. The field day is free, but we request pre-registration to make sure we order enough lunch. Pre-register here.
Aug. 15-16, 2019 – MSUE Beginner Grazing School, Hickory Corners and Lake City. Our annual school is in August this year but is otherwise the same great program teaching people the basics of grazing management. To register, click here.
Jan. 2021 – American Forage & Grassland Conference, Savannah, Georgia.
ARCHIVES of Past Forage Programs
2015 Great Lakes Forage & Grazing Conference,  March 12, East Lansing, MI
2015 Ag for Tomorrow Conference, March 10, Escanaba, MI
2015 Winter Field Crop Meetings