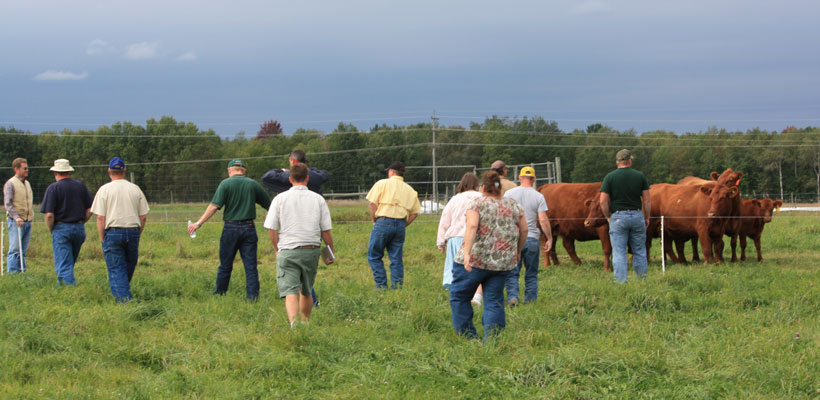 The COVID19 pandemic has necessitated cancellation or postponement of all face-to-face MSU Extension programming for the immediate future. All webinars and online programming will be held as scheduled. Your MSUE Forage and Grazing Team is still on the job (from home) and is working hard to create new online programming.
April 16 to Sept. 10, 2020 – MSUE Virtual Breakfast. Join the MSUE Field Crops Team online every Thursday morning at 7 am for timely updates on weather and crop production. Many scheduled topics apply to forages including corn silage. Sign up Here to receive the Zoom call-in details.
POSTPONED April 9-10, 2020 – Advanced Grazing School, Upper Peninsula, MI. This school will teach advanced skills. Attendees should be experienced graziers or have taken our Beginner Grazing School in the past. Contact Kable Thurlow for updates regarding new date.
CANCELLED June 1-3, 2020 – North American Alfalfa Improvement Association meeting, Lansing, MI.

July 30-31, 2020 – Beginner Grazing School, Hickory Corners and Lake City, MI. Registration is open Here. We plan to hold this school as scheduled, either face to face or as an online class. Watch the registration site for updates as the COVID19 situation develops.
Jan. 2021 – American Forage & Grassland Conference, Savannah, Georgia. Watch the AFGC website for details.
ARCHIVES of Past Forage Programs
2015 Great Lakes Forage & Grazing Conference,  March 12, East Lansing, MI
2015 Ag for Tomorrow Conference, March 10, Escanaba, MI
2015 Winter Field Crop Meetings